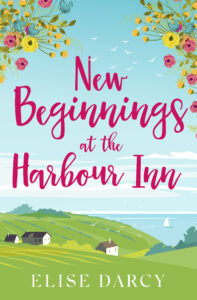 Book one in the new series set in the east coast of England, in Suffolk, often called the Sunrise Coast because of its stunning sunrises.
What happens when your heart is pulled in two different directions? Who do you choose?
 Lili's life is about to change but not in the way she imagined. Living in a lovely, rental apartment in Kew with her boyfriend, Alex, she has just completed a horticulture degree and hopes to get her dream job at Kew Gardens.
When Alex surprises her with a break away on the Suffolk Coast, in a grand hotel on the sea front, Lili assumes he is whisking her away on a romantic weekend to propose. However, they weren't celebrating their engagement, but Alex's new job in Washington – something she knew nothing about.
Lili has a life in London, friends, but there was a reason he assumed she would drop everything to go with him; Lili, an orphan with a mysterious past, has no ties, no family to keep her here – except Hannah. Best friends since their schooldays, she was like the family Lili never had.
When Hannah arrives on her doorstep, on the day they were leaving, asking Lili for a huge favour, she is forced to make an impossible choice. Leaving for the Suffolk Coast, without Alex, a chance encounter sends Lili on a journey to discover the secrets from her past. Now Lili must decide where her future lies and with whom . . .
Click here to find Book 1 in the Amazon Kindle Store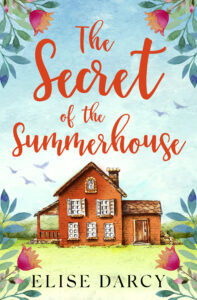 BOOK 2 IN THE NEW SERIES AVAILABLE TO PRE ORDER.
Release Date: Monday 16th May 2022.
How far would you go to uncover a secret from your past?
Only ever look back to see how far you've come, those were the words her social worker, Connie, had impressed on the orphaned Lili her whole life. But was it time to revisit her past…?
After breaking up with her partner, Lili is facing an uncertain future. A chance encounter with a curmudgeonly old gentleman who runs an antique store on the Suffolk Coast is about to change the course of Lili's life. He offers Lili the flat above his shop at a peppercorn rent. But unbeknown to Lili, she reminds him of someone from his past.
Lili isn't the only new arrival on the windswept Suffolk Coast.  Nate is starting over with his young son, returning to stay with his grandfather, Joseph, in his imposing home called The Summerhouse. A blossoming friendship soon develops between Nate and Lili that takes them both by surprise.
Things take an unexpected turn when Lili discovers Joseph has a Hebrew wedding band, one of a matching pair – the other one Lili has had since childhood. It was her only possession, hanging on a chain around her neck when she was found as a small child wandering alone on a beach in Corfu.
Lili sets out on a journey to Corfu to discover the truth about her past, and starts to unravel a mystery that spans three generations – a mystery that leads her back to Joseph and the secret of the summerhouse.
Click here to find Book 2 in the Amazon Kindle Store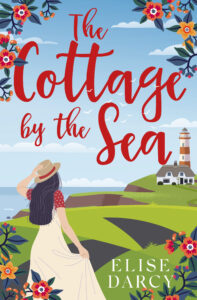 BOOK 3 IN THE NEW SERIES AVAILABLE TO PRE ORDER.
Release Date: Monday 30th May 2022.
Where do you go to mend a broken heart?
 When Abigail's world falls apart, she doesn't know how to pick herself up and carry on after losing her soulmate. They had plans. Her late husband worked as a paramedic and they were saving hard to buy their own home. Toby had been working an extra shift when he died. If he hadn't been, Abigail knew he'd still be here today.
Abigail is shocked to discover Toby has left her a cottage in his will – The Hideaway. At first she thinks there has been some mistake; there were no secrets between them – were there? Now her world falls apart again when she realises she is grieving a man with a secret past.
Abigail's best friend, Lili, comes to the rescue, persuading her to visit the cottage by the sea she has inherited on the fringes of a Suffolk market town. Once there she meets the Somerville's; Hugh, still grieving the loss of his wife in childbirth thirty-five years ago, his son, Oliver, set to inherit Somerville Hall, and his older sister, Carys, who has returned home to the hall after a messy divorce.
But all is not what it appears with the Somerville's, and as their lives unravel, Abigail discovers they might just hold the key to unlocking the secrets of Toby's past.
Click here to find Book 3 in the Amazon Kindle Store
BOOK 4 IN THE SUNRISE COAST SERIES – COMING SOON!